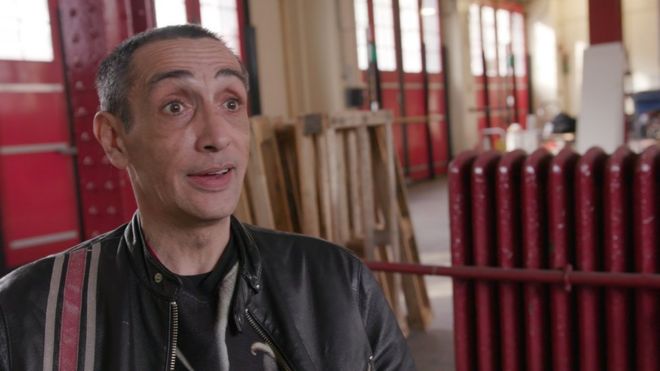 The UK's first permanent homeless shelter for LGBT people has opened in London. The BBC's Victoria Derbyshire programme met residents, who explained why having a dedicated facility was so important.
About one in four homeless people is thought to be LGBT.
But Chabahn, who became homeless last year aged 51, said it was very, very, dangerous to be open about being LGBT on the streets.
"In some places where I stayed you could hear it in some people's conversation – it's almost hatred and it's almost disgust, in their jokes and their conversation," he said.
In fact, he said, he had heard that in one hostel, four men had been raped because it had been discovered that they had been gay. More