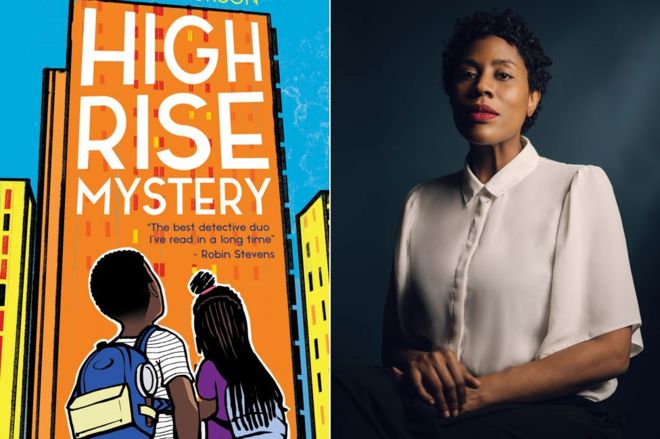 Author Sharna Jackson is something of a rarity.
As a black children's writer, she's already in a minority. But her debut book High-Rise Mystery, a detective story starring young black sisters and featuring a diverse cast, puts Jackson in an extra select league.
"When I was young, I kept on reading and watching but the representation wasn't there," Jackson tells BBC News. "It was hard to find role models outside popular culture.
"When I read, the default in my head was 'white'. Unless the character was black, it wouldn't be stated."
According to the recent report BookTrust Represents, covering 2007-2017, just 5.6% of published UK children's authors and illustrators are from a black and minority ethnic (BAME) background. More