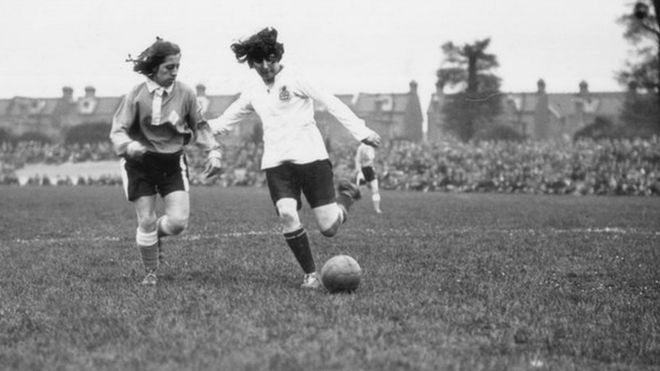 One of the first stars of English women's football is to be immortalised with a life-sized statue.
The sculpture of Lily Parr, who played professionally in the 1920s, will be unveiled at the National Football Museum in Manchester in June.
Parr, who died in 1978 aged 73, was the first woman to feature in the museum's Football Hall of Fame in 2002.
A spokeswoman for the Football Association said: "She deserves recognition as a true pioneer."
She added: "It's only fitting that she takes her place alongside other football legends and becomes the first woman to be celebrated with a statue in her honour." More