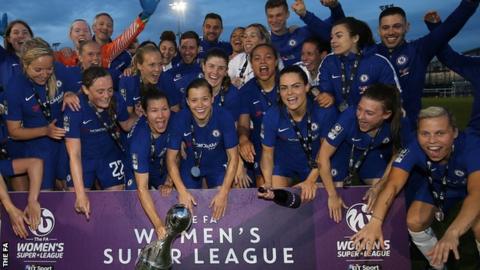 Barclays is to become the Women's Super League first ever title sponsor, in a deal the Football Association has called "the biggest ever investment in UK women's sport by a brand".
The three-year partnership, understood to be worth in excess of £10m, will start from next season.
The competition will be rebranded the Barclays FA Women's Super League and include a prize-money pot of £500,000.
Previously, WSL winners have not been awarded any official prize money.
"It's a real landmark moment in the development of the women's game," the FA's director of the women's professional game Kelly Simmons told BBC Sport.
"We obviously want to get more fans and more revenue behind the game, making sure it's secure and sustainable for the future.
"But also the investment in schools makes sure lots of girls get the chance to play football, which is our pipeline for the future." More