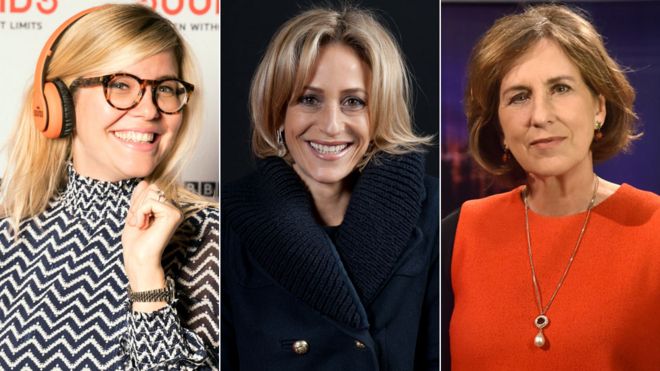 Emily Maitlis will become the new lead presenter of BBC Two's Newsnight after Evan Davis's departure.
Kirsty Wark will have an "enhanced" role on the programme while 5 Live presenter Emma Barnett joins as a new presenter, the BBC confirmed.
The announcement comes a month after Maitlis won network presenter of the year at the RTS TV Journalism Awards.
Davis left the programme last year to take over from Eddie Mair as the lead presenter of PM on BBC Radio 4.
Maitlis said she was "delighted to be moving into this role at a time when Newsnight feels so pivotal to our understanding of this extraordinary moment in British history". More