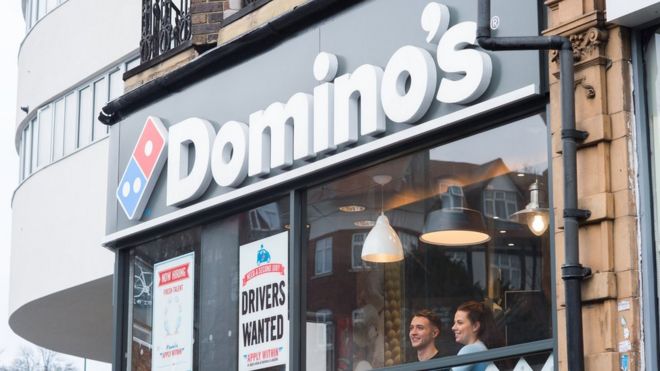 Dozens of firms, including Domino's Pizza, JD Sports and Greene King have been told to put more women in their boardrooms.
The Investment Association, a financial sector trade body, and the government-backed Hampton-Alexander review wrote to 69 companies.
They have called on them to have 33% of their boards made up of women by 2020.
The review has threatened to brand them "red tops" as a warning to investors about their lack of gender diversity.
They said it was "unacceptable" that one in five of the UK's biggest companies in the FTSE 350 index are falling short on gender diversity.
Of the firms singled out, 66 have only one woman on their board, while three firms – property investor Daejan Holdings, Millennium & Copthorne Hotels and TR Property Investment Trust – have an all-male board.  More