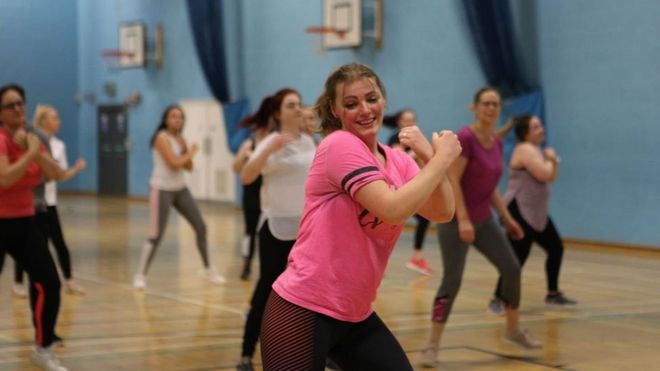 Students have started a "sport buddy" scheme to tackle isolation and mental health issues at a university.
The University of Suffolk Students' Union scheme gives six free sessions to those with difficulties and arranges for a volunteer to accompany them.
Co-ordinator Tiffany Evripidou said they wanted to "intervene" before mental health became a problem.
The union said its research showed attending sessions alone was a big "engagement barrier".
"We've always believed in the power of activity and how it can have a positive impact on well-being," said Ms Evripidou.
Volunteers at the Ipswich-based university will be given mental health and first aid training.  More