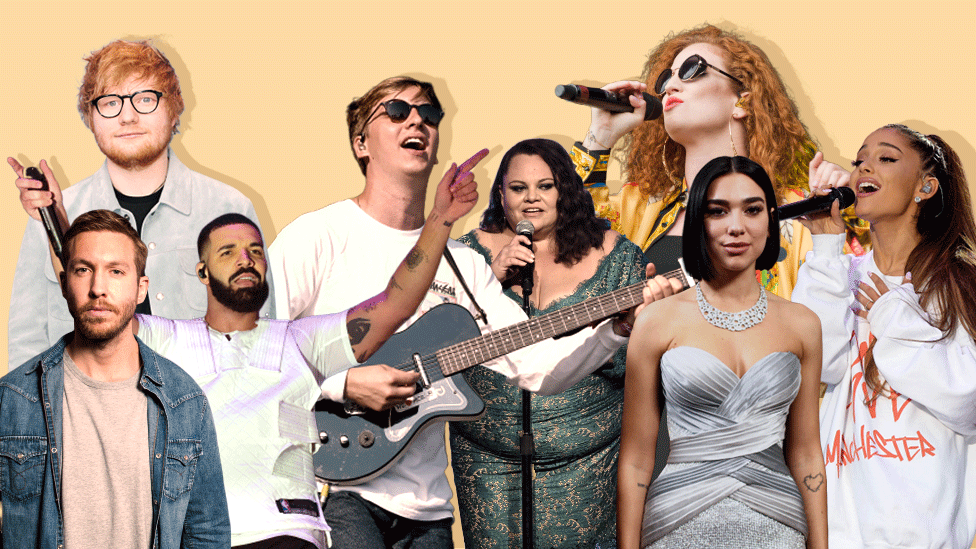 Three times as many male as female pop stars appeared on last year's biggest hit singles, BBC research has found.
Ninety-one men or all-male groups were credited on the Official Chart Company's top 100 most popular songs of 2018 – compared with 30 female acts.
And despite the success of singers like Dua Lipa and Ariana Grande, the gender gap has grown over the past decade.
Thirteen of the most popular 100 songs of 2018 were credited only to female acts – down from 35 in 2008.
Singer Mabel, who is currently in the top 10, said she wasn't surprised by the gender gap, telling BBC News: "No, I think we still have a lot of work to do."  More