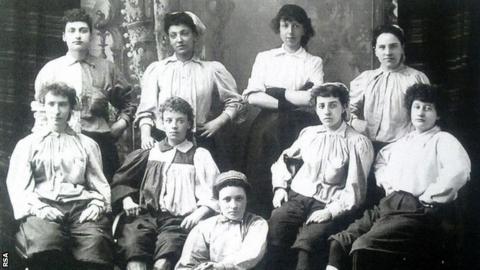 The Football Association has backed a call to honour Emma Clarke, Britain's first black female footballer.
The Bootle-born player first featured for the British Ladies' team in 1895 and went on to appear at stadiums such as St James' Park and Portman Road.
Now Anna Kessel, sports writer and co-founder of Women in Football, wants Clarke to receive wider recognition: "A blue plaque on her childhood home would be brilliant.
"It would also be lovely to see the ground on which she made her debut recognised. I know English Heritage have rules about where a plaque can be attached – on an existing original building – however there are no existing buildings left on the pitch in north London where Clarke played. Maybe English Heritage could rethink their criteria.   More