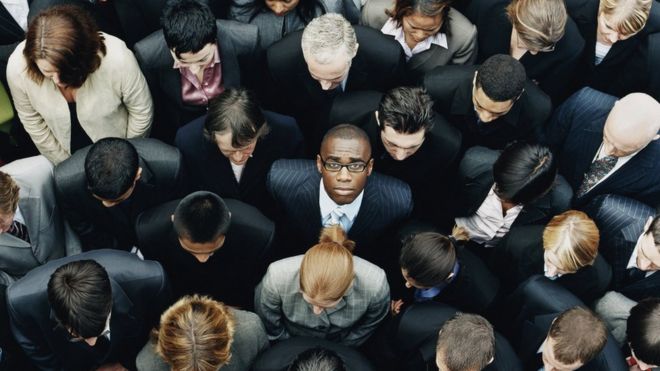 Companies may be forced to reveal their ethnicity pay gap under plans unveiled by the prime minister to help minorities at work.
Theresa May has launched a consultation on whether mandatory reporting will help address disparities between the pay and career prospects of minorities.
She acknowledged that minorities often "feel like they are hitting a brick wall" at work.
The move follows the decision to make firms reveal their gender pay gaps.
Downing Street said the consultation would allow businesses to share views on what information should be published "to allow for decisive action to be taken" while at the same time avoiding "undue burdens on businesses". It will run until January.
The government's Race Disparity Audit last year showed widely varying outcomes in areas including education, employment, health and criminal justice between Britain's white and ethnic minority populations.  More